ACTIVITIES
Our work is our passion!
Transforming the emergency and public health
Medical Ambulances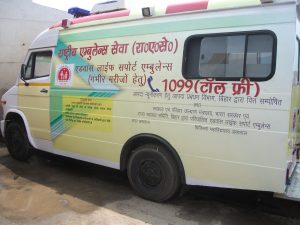 Sammaan Foundation has been working with the State Government of Bihar to improve emergency healthcare services in the State. Our Health initiative caters to all thirty-eight districts and six medical colleges through Advanced Life Support Ambulances. A 24×7 centralized control room monitors the operations of these ambulances deployed at sadar hospitals and medical colleges. All of these ambulances are equipped with over 40 advanced life saving equipment's such as oxygen, ventilator, cardiac monitor, defibrillator etc. along with critical drugs. A skilled emergency medical technician along with a support staff is onboard round the clock to ensure a safe pre-medical treatment of the patients.
Mobile Medical Units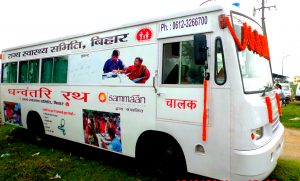 Health services for people living in remote areas are a big challenge for the state of Bihar. Distance from the health center, lack of transport system, economic condition of the people are of many factors that keep the poor living in remote areas away from the health services. Sammaan foundation has been working to take the health services to the doorstep of the beneficiaries. Mobile Medical Unit has proved to be a landmark initiative in this field. Our MMU caters to the slums and sub-urban areas. The vans carry with it an MBBS doctor along with a skilled team of nurse and lab technicians. Diagnosis, tests, drug distribution all takes place at the van itself.
Mortuary Vans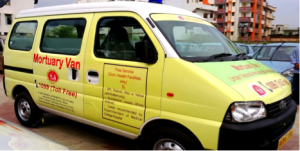 Building on the belief of providing dignity for all, including dead, Sammaan Foundation has been operating mortuary van service in an institutionalized manner since 2013. Sammaan Foundation, in collaboration with the State Health Society, Government of Bihar is carrying operating 50 mortuary vans that are deployed in all districts of Bihar. The service is provided free of cost for people living below poverty line.
Sustainable LIVELIHOOD and Financial Inclusion
Because employment and growth matters!
Cycle and eRickshaws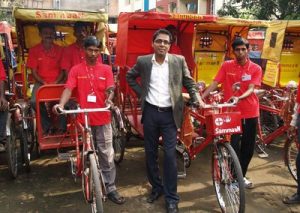 Since 2007, Sammaan Foundation has been working towards organizing rickshaw & cart pullers and empowering then by financial inclusion, capacity building program and skill development training. 
We have not only facilitated the upward mobility of the lives of thousands of Rickshaw/cart Pullers but also pioneered the innovation in rickshaw design changes. Our efforts have brought about significant value additions to Government policies laid down for the unorganized working communities. 
We have also worked on formation and establishment of separate town and state level cooperative in Urban local bodies of Bihar. Our model has been adopted by a number of other State Governments.
Street Vendors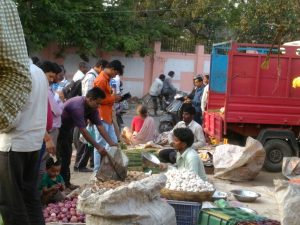 Sammaan Foundation has been working with Street Vendors in Jharkhand and also assisting the State Government of Jharkhand in development of city street vending vending zones under NULM, in Dhanbad, Chirkunda, Ranchi, Khunti, Lohardagga, Simdega & Gumla. We have mobilised more than 10,000 street vendors across Jharkhand.
Financial Inclusion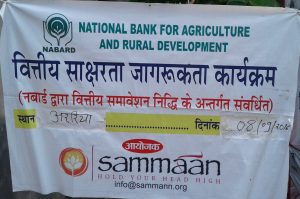 Financial Inclusion of all has been one of the key focus area for us. We have worked in this area in a number of ways over the years. Recently, in partnership with NABARD, we carried out an innovative campaign in Kishanganj and Araria districts of Bihar. This was the first time a mass awareness campaign of this nature was tried in the region and this proved to be a great success. The rickshaw pullers were trained to become the society champions of FI and educated their clients about financial schemes. Their rickshaws were branded with slogans and messages that encouraged FI awareness. The rickshaw pullers also enrolled themselves in PMJJY and PMSBY schemes.
Grow Agriculture & Rural ENTREPRENEURSHIP
Building a healthy ecosystem
Agriculture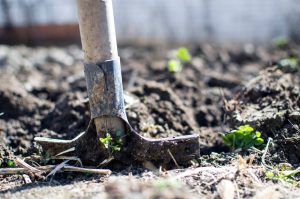 With Agriculture at its prime focus, we have partnered with NABARD for WADI Program under Tribal Development Fund (TDF). The program targets providing sustainable returns, uncontaminated atmosphere and improved quality of life for the tribal community. The WADI, a 'small Orchard,' developed for improvement for long term family income is particularly designed for one acre per family with inter cropping management. We are currently working in Pothia block of Kishanganj District, Bihar with more than 500 families on over 500 acres of land.
ARISE - Entrepreneurship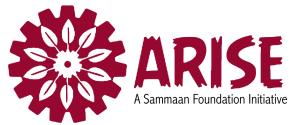 ARISE (Agriculture and Rural Innovation Startup Empowerment Centre) is a Social Innovation Incubator. "Start Up India is a revolutionary scheme that has been started to help the people who wish to start their own business." It is important that such policy initiatives are not limited to urban or technology ventures. ARISE is an initiative to take this entrepreneurial spirit to the rural market and help job seekers become job creators. We imagine a world where each one of us becomes a social change agent and is connected, empowered, and thriving – a world where we're working together to fix our future. ARISE is an "incubator without walls" that nurtures and fosters incubatees who have ideas to leverage innovation to create prosperity in rural India.
Leadership and SKILL Development
Gram Sammaan (Rural Leadership)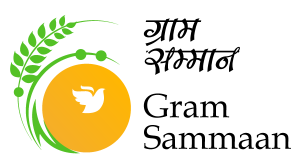 Gram Sammaan is a non-political initiative to recognize and empower the public leaders at Panchayat-level and enable them to cause a large-scale impact. This focuses on building leadership capacity at the grassroots level and also enables sharing of best practices among the Panchayat Leaders. It is envisioned that through this capacity building, the social and economic development of panchayats will be fast-tracked. Sammaan Foundation has brought together a team of Harvard University graduates (who are passionate about social development) to lead this initiative.
Education & Skill Development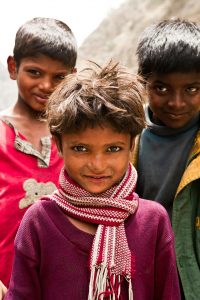 Our initiatives involve a significant number of skill development trainings. We are in process of formalising our existing trainings under the Skill Development Mission of the Government of India. We also provide scholarships to children from low-income family to complete their school education.